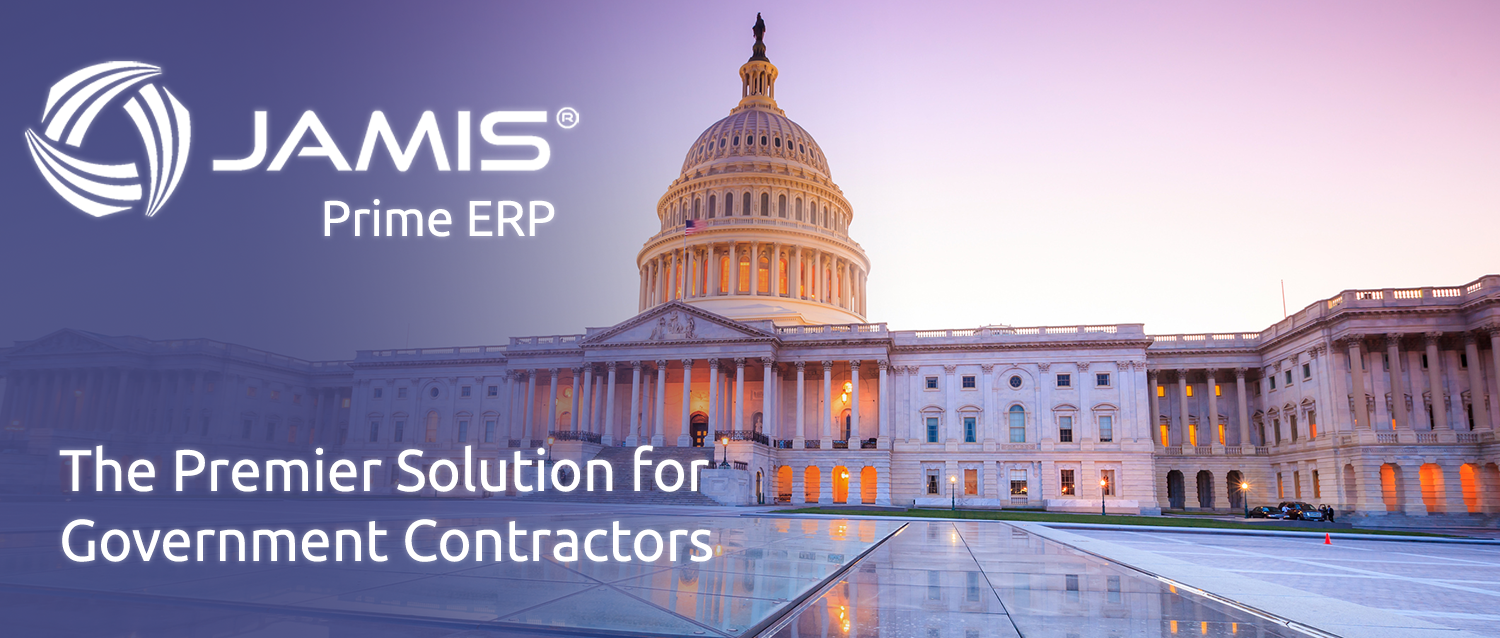 JAMIS Prime is Designed Specifically for Federal Contractors. Become a Referral Partner and Capitalize on Your Leads!
Who is JAMIS?
JAMIS Prime ERP was built on the Acumatica Platform, and launched in 2013. Since that time, JAMIS Prime has been a major disruptor in the Federal Contracting industry. JAMIS is now an industry leader in the mid-market, and growing steadily year-after-year. The competition relies on outdated technology, and inhibits digital transformation for so many organizations who want to operate in the cloud and run their business successfully without limitations.
What it Takes to Serve the Federal Contracting Industry
Serving the federal contracting industry is complicated and has tremendous barriers to entry as a software vendor. Regulatory compliance, job cost management, and complicated contract structures create challenges not only for those businesses performing the contracts for the government, but also for software vendors providing solutions. JAMIS has brought our 30 years of industry experience to the best platform available in Acumatica, and built a solution primed to succeed for the next decade and more.
Why We Win
JAMIS' talented development team based out of Coral Springs, FL has customized the Acumatica xRP Framework with over 600,000 lines of code to gear an entirely new solution to the federal contracting industry called JAMIS Prime ERP. Prime is designed to automate complicated government invoicing, streamline time & expense management, simplify regulatory compliance and pass onerous audits, and provide real-time insights into contract funding and performance data.
Why Work with JAMIS?
JAMIS has a proven team that knows what it takes to win business in the industry. Federal Contractors don't want to customize a generic ERP system. They want a solution that is turn-key, and consultants that understand their needs. So if you're an Acumatica VAR that wants to capitalize on leads that you would otherwise have to let go, it's time to get to know JAMIS.