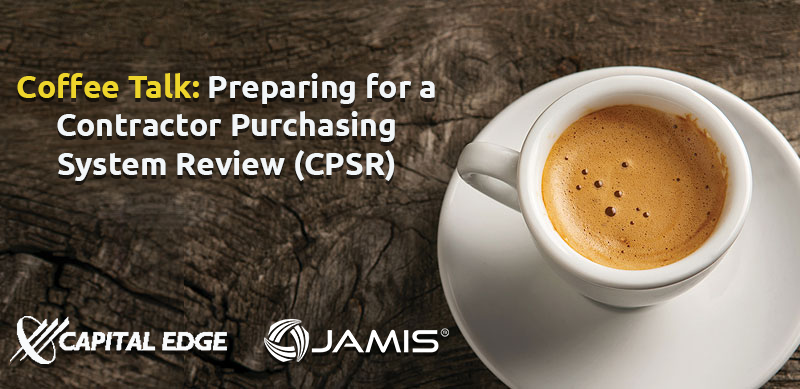 COFFEE TALK: PREPARING FOR A CONTRACTOR PURCHASING SYSTEM REVIEW (CPSR)
Join us for this one hour webinar session over a coffee with our special guest, S. Chase Kunk, J.D., Managing Partner at Capital Edge Consulting, Inc. In this month's webinar, we'll be discussing what the DCMA will be looking for in your purchasing system, and the DCMA CPSR Policies and Procedures Checklist.

The objective of a contractor purchasing system review (CPSR) is to evaluate the efficiency and effectiveness with which the contractor spends Government funds and complies with Government policy when subcontracting. The review provides the administrative contracting officer (ACO) a basis for granting, withholding, or withdrawing approval of the contractor's purchasing system. The CPSR shall be conducted in accordance with Federal Acquisition Regulation (FAR) subpart 44.3, and the Defense Federal Acquisition Regulation Supplement (DFARS) subpart 244.3.